Sailing Whitsundays
Things to know about sailing the Whitsundays

Sailing the Whitsundays is one of the most popular sailing experiences in Australia. We provide you with the choice of a bareboat or skippered option. If you choose a bareboat charter you don't even need a boat licence. You pick your guests, we provide the luxury boat chosen by you. This way you get to choose a holiday at your speed with your preferred destinations with all the flexibility built in. Perfect!
Looking for the best sailing trip in the Whitsundays? You've found it. Skipper your own bareboat charter in one of the world's most beautiful destinations.  Snorkel tropical island reefs to discover some of the most diverse marine life and bush walk through some of the breathtaking natural flora the world has to offer. 
This holiday has more to offer than just cruising around the 74 islands. Anchor at Hook Island to see the array of caves at Manta Ray Bay or stop at Whitehaven Beach, recently rated as the second best beach in the world, it's sand is 98% silica. If you have always wanted to experience the most natural wonders in the one spot, sailing the Whitsundays will provide a lifetime of memories. 
Whether you choose to stay on the boat the whole time or jump on the tender and head into some of the popular islands, the choice is yours. A holiday of freedom totally decided by you. To plan your next affordable adventure go to click through the our deals page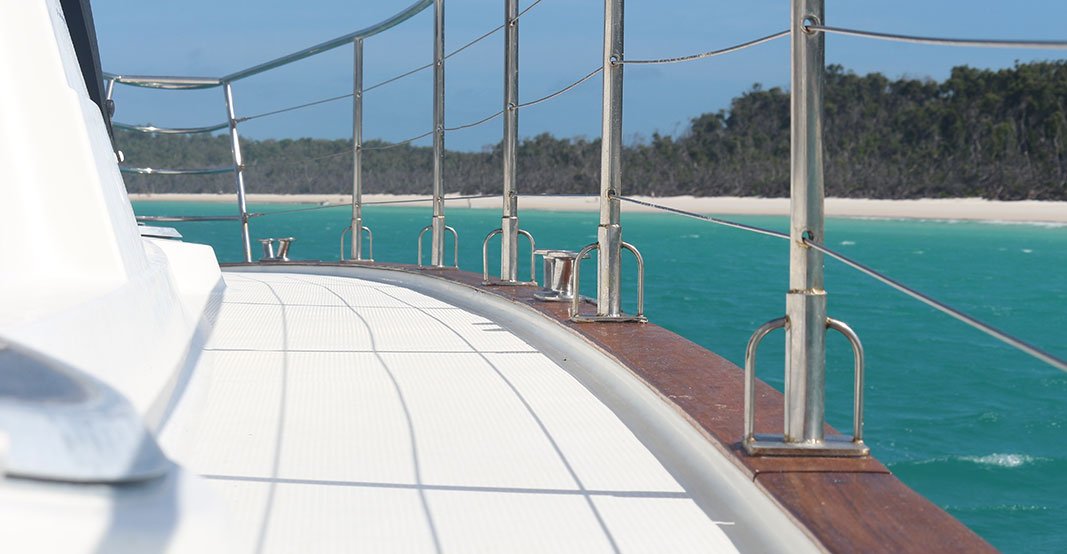 ARE YOU READY TO CHARTER A BOAT?
NO LICENCE REQUIRED.