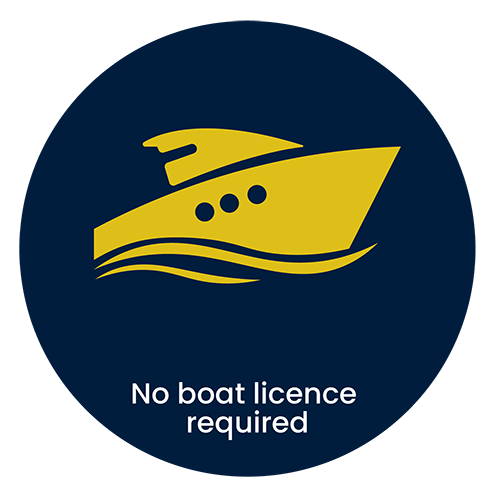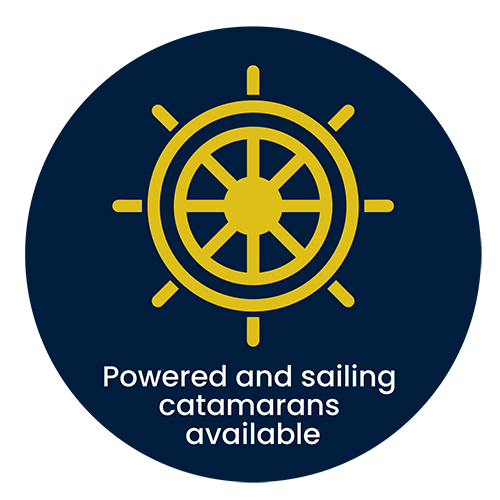 WHITSUNDAYS YACHT CHARTERS – Luxury Yacht Charter
Whitsundays Charter Agency are a booking agent who partners with premium boat operators in the Whitsundays to offer a unique holiday experience in one of the world's most beautiful destinations. Our partners offer bareboat charters with either 6 or 12 day packages on their luxury catamarans. 
NO LICENCE IS REQUIRED! Simply choose a vessel from the fleet of beautifully appointed double hulled catamarans, choose your dates and your preferred payment method, and your dream of sailing the Whitsundays has just become a reality!
WHITSUNDAYS BAREBOAT CHARTERS
Imagine sailing a luxury yacht in the heart of the great Whitsundays' 74 island destinations. 'Skipper Yourself' (bareboating) charters are one of the most popular ways to holiday in tropical Queensland. Being able to captain and crew your own vessel allows you and your guests to plan your itinerary without any prearranged scheduling, prepaid ticketing or locked in activities. Your unique boating holiday will be yours to curate. 
The Whitsundays Islands are nature's playground. The experiences offered will create lifelong memories to share with your guests for many years to come. Picture a sunrise breakfast on Whitehaven, voted one of the world's most beautiful beaches with some of the purest sand found anywhere in the world, or a stroll through world heritage national parks, experiencing some of the most spectacular views anywhere on the continent. And don't forget the marine life; snorkelling amongst the clear warm tropical waters of Butterfly Bay, Maureen Cove and many other picturesque areas in the region will bring new appreciation for the world under the sea. The spectacular sunsets will take your breath away and every morning you'll welcome the day with a different view of the Whitsundays.
Skipper Your Own Whitsundays Charter Yacht Hire
The Whitsundays is one of the few areas in the world where you can hire a sailing yacht without having a boating licence. Enjoy being at the helm of your own charter. Bareboating is a word used for people hiring their own charter and sailing it themselves. It is the ultimate experience when it comes to planning a unique holiday off the coast of Queensland with friends or family.
Why Choose Whitsundays Yacht Charters
Whitsundays Charters Agency partner with boat operators who maintain luxury catamarans to an exceptional standard, guaranteeing a consistent, safe, reliable and seamless boating experience every time you book. Our 1300 253 316 phone number and website are staffed 7 days a week from 8 am – 8pm to make booking your dream holiday, even after hours, a reality. We have local knowledge regarding equipment suppliers, provision providers, preferred destinations and seasonal activities. Our aim is to offer extended hours giving guests accessibility to the best information, along with the best service of any booking agency in the Whitsundays. We only partner with reputable boat owners who offer high end vessels which will allow you and your guests to make the holiday memories you will be talking about for years to come.
The Queen Marie sets a standard befitting its regal name...
This is the fourth time we have chartered a boat in the Whitsundays and the 'Queen Marie' is by far the best boat we have had. This big, powerful boat is easy to drive, even in inclement weather, and handles beautifully. If you can drive a car you can drive this boat!
Loret and Julie, VIC
Queen Maries' speed and stability were definite highlights!
We were lucky enough to have the 'Queen Marie' as our lead boat for the annual Multihull Whitsundays Rendezvous and she was perfect! Her spacious accommodation meant all guests were very comfortable throughout our charter, comfortable beds, our own bathrooms, plenty of space for socialising, huge storage areas so we could enjoy our week clutter-free, plus a very well equipped galley with everything we needed for each meal.
We'll be back for sure!
Rachel Haynes, QLD
I loved this holiday. My second time on Whitsundays

The most beautiful and stress free sailing in the world. "Southern Man", our home for a week, was well equipped and a perfect fit for 4 couples. *** provided an excellent briefing & did everything he could to help us get the very best from our stay. We definitely will be back.
EXPERIENCE THE WHITSUNDAYS AT ITS BEST
IT DOESN'T MATTER WHERE YOU'VE BEEN… YOU'LL LOVE WHERE YOU'RE GOING!