LAWLESS
LAWLESS BY NAME – NOT BY NATURE
Why Choose Lawless for Your Whitsunday Yacht Charter:
Lawless stands out as an exceptional yacht charter in the Whitsundays for its luxury, comfort, and performance. Whether you're planning a romantic getaway, a family vacation, or an adventure with friends, Lawless offers the perfect setting. This sailing catamaran not only provides a luxurious onboard experience but also ensures a seamless journey through the Whitsundays.
The design of Lawless is specifically tailored for comfort and ease, making it an ideal choice for both seasoned sailors and those new to the experience. With its spacious layout and state-of-the-art amenities, every journey becomes a luxury yacht charter. The catamaran's features are meticulously crafted, from the elegant cabins to the expansive deck areas, providing ample opportunities for relaxation and entertainment.
Onboard Lawless, you can indulge in the pleasures of a sailing holiday without compromising on comfort. The yacht's well-equipped kitchen allows for gourmet dining experiences, complemented by stunning views of the Queensland coastline. Whether enjoying a meal in the cockpit overlooking a secluded beach or lounging under the stars, Lawless caters to your every need.
Lawless is also your ticket to exploring the most coveted destinations in the Whitsundays. From the pristine sands of Whitehaven Beach to the vibrant marine life in the region, this yacht offers an unmatched platform for adventure and discovery. You can tailor your itinerary to include activities like snorkelling, beachcombing, or simply cruising the beautiful Whitsunday islands.
With Lawless, your Whitsunday yacht charter becomes more than just a trip; it's an unforgettable experience, combining the thrill of sailing with the luxury of a world-class yacht. This unique blend of adventure and comfort makes Lawless the top choice for those seeking a standout charter experience in Australia.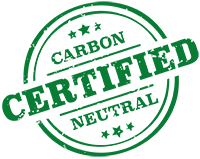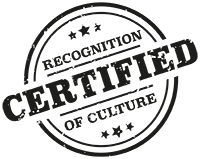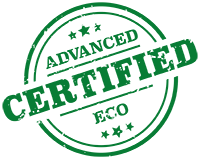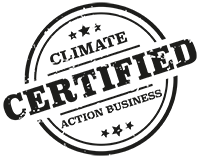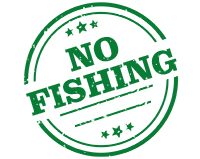 ​Testimonials
Hear from our satisfied clients who have experienced the Whitsundays on Lawless. Their stories of breathtaking cruises, exceptional service, and unforgettable moments highlight why Lawless is a top choice for yacht charters in the region:
Letting our all girl crew loose on your new boat was such a buzz and honour. Your briefing was world class, your demeanour, attitude and passion was totally infectious.
Paula Smittson
I was lucky enough to join the crew and sail LAWLESS back to Australia. What a boat, what a crew, what a trip!
We've sailed the Whitsundays 3 times now; and I've joined the queue to set sail again on LAWLESS the minute I take my next leave break. Thanks for setting the standard.
Steven Hartley
 I was forced to change my booking due to the Covid lockdowns between Australia and New Zealand. The hotels let me down, the airline let me down but you saved our holiday. They rescheduled 4 times and I'm now coming back to sail on their newest boat LAWLESS. Thank you for being so damn accommodating. From your friends across the ditch.
Cameron Fox
Be Your Own Skipper on Lawless
Embrace the unique opportunity to be your own skipper on Lawless. This bareboat charter gives you the freedom to navigate the Whitsundays at your own pace. With comprehensive training we provide before you set sail, you'll feel confident and equipped to captain Lawless through Queensland's picturesque waters. That's right – no licence is required! This is your chance to tailor a sailing holiday that perfectly matches your desires, whether it's a peaceful retreat or an adventurous exploration.
ONBOARD FACILITIES INCLUDE
Lagoon 42 Sailing / Cruising Catamaran
8 Person Tender with 6 HP 4 Stroke Outboard
4 Private Double Cabins
4 Private Ensuites
Hand Crafted Indoor Dining Tables / Solid Teak Outdoor Dining Table
Leather Upholstery
Ships Oven / 2 Burner Gas Stove / Microwave / Stove top Kettle
2 Bar Size Fridges, 1 Bar Size Freezer
Stern mounted BBQ / 200 Can Esky (Cooler box)
Nespresso Coffee Machine / SMEG Milk Frother
Toaster / Kettle / Blender
Crockery, Cutlery, Tea Towels
All Linen, Bedding, Bathroom Towels, Bathmats etc
Electricity on demand
Bluetooth Sound Bar, Smart TV / Airplay Apple TV (No internet on the ocean)
Hard Drive of Movies / Music
Embark on a Whitsundays Bareboat Adventure Aboard Lawless
Set sail on Lawless and explore the Whitsundays in a sailing holiday adventure of a lifetime! This luxury yacht charter offers an exclusive bareboating experience, blending freedom with opulence. Ideal for both novice and experienced sailors, Lawless provides an unforgettable journey across the stunning Whitsunday region.
Discover the Luxury of Bareboating 
Embrace the freedom and luxury of bareboating, where you become the captain of your own unforgettable adventure in the Whitsundays. This experience is perfect for those who love the water and have a sense of adventure, offering the unique opportunity to navigate the pristine waters of Queensland at your own pace.
As the skipper of Lawless, you chart your course through the Whitsundays, exploring hidden coves, stunning beaches, and picturesque anchorages. The Whitsunday Islands have enough variety and beauty to satisfy every holiday maker embarking on a sailing holiday, from the experienced water lover to the enthusiastic beginner. With Lawless you have the freedom to create your own itinerary, whether it's sailing around Hamilton Island, snorkelling, or relaxing on the pristine sands of Whitehaven Beach.
Bareboating on Lawless also allows you to fully immerse yourself in the sailing experience. You can tailor every aspect of your journey, from the day's destinations to the evening's anchorage. This unique holiday experience means you can enjoy the tranquil mornings at sea and spectacular sunsets over the horizon, all in the company of your chosen crew of family or friends.
Moreover, while a skipper's licence is not required for bareboating in the Whitsundays, we ensure you are fully prepared with a comprehensive briefing before you set sail. This includes tips on the yacht's operation, safety procedures, and all you need to know for navigating the Whitsundays region.
In conclusion, choosing Lawless for your bareboat charter in the Whitsundays means embarking on a journey where freedom, adventure, and luxury converge. It's not just a sailing holiday; it's your chance to captain your dream vacation in one of Australia's most beautiful destinations.
It's Time to Embark on a Memorable Cruise
Set off on a cruise of a lifetime aboard Lawless. This yacht allows you to explore the enchanting waters and islands of the Whitsundays in style. Whether you're seeking a serene sail around secluded bays or an exciting journey across open waters, Lawless is equipped to deliver an unforgettable cruising experience.
Join the Ranks of Satisfied Sailors: Dream Yacht Charter on Lawless
Dreaming of the perfect yacht charter? Lawless makes those dreams a reality. This yacht is designed to offer a seamless sailing experience, combining the thrill of the open sea with the comforts of a luxury vacation. Whether you're an experienced sailor or a first-time charterer, Lawless will exceed your expectations and provide you with a sailing holiday to remember.
Choose the Right Charter Company: Rent a Yacht with Confidence
Selecting the right charter company is crucial for a successful yacht rental. Our commitment to quality and customer satisfaction makes us the ideal choice for renting a yacht in the Whitsundays. We ensure that every aspect of your charter with Lawless meets the highest standards, from safety to comfort, providing you with peace of mind throughout your journey.
Whitsundays Yacht Charters – The Bareboat Yacht Charter Experts
When it comes to experiencing the Whitsundays in all their splendour, there is no easier way to book than through Whitsundays Yacht Charters. We are one of the region's premium bareboat yacht charter booking partners. The high end catamarans in the fleet, offer an unparalleled opportunity to explore Australia's most stunning destination on your terms. The fleet, featuring exceptional yachts like Lawless, is perfectly suited to cater to your nautical needs, whether you're a seasoned sailor or a first-time charterer.
At Whitsundays Yacht Charters, we understand that freedom and flexibility are paramount to the perfect sailing holiday. That's why the bareboat charters on offer allow you to be the master of your itinerary. Navigate through the serene waters of the Whitsundays, discover hidden gems, and anchor at secluded beaches – all at your own pace. The yachts are equipped with all the amenities you need for a comfortable and luxurious adventure, ensuring your time on the water is as enjoyable as it is memorable.
Whether you're seeking a romantic escape, a family adventure, or a unique way to celebrate with friends, the team is dedicated to making your yacht charter experience seamless and stress-free. From the moment you contact us, we're committed to providing you with top-notch booking service, comprehensive support, and valuable insights to ensure your sailing journey is everything you've dreamed of and more.
Don't just dream about sailing the Whitsundays; make it a reality with Whitsundays Yacht Charters. Contact us today to book an unforgettable voyage where luxury, adventure, and the beauty of the Whitsundays come together in perfect harmony. Your extraordinary sailing experience awaits!
Frequently Asked Questions
What is so special about Whitehaven Beach?
Whitehaven Beach is renowned for its breathtaking beauty and is often ranked as one of the world's most beautiful beaches. This stunning stretch of beach along Whitsunday Island is famous for its crystal-clear waters and pristine silica sand, which is among the purest in the world. The beach offers spectacular views, especially from Hill Inlet, where the tide shifts create a mesmerising blend of colours. Whitehaven Beach is a must-visit destination for guests booking through Whitsundays Yacht Charters, offering an unforgettable experience as part of their sailing itinerary.
Is Airlie Beach worth a visit?
Absolutely, Airlie Beach is definitely worth a visit. Known as the gateway to the Whitsundays, this vibrant town offers a lively atmosphere with its array of shops, cafes, and restaurants. It's an excellent starting point for exploring the Whitsundays and the The Inner Fringing Reef. For those booking a yacht charter through Whitsundays Yacht Charters, Airlie Beach serves as an ideal launch point or a relaxing destination to unwind after your sailing adventure.
What is a sailing catamaran?
A sailing catamaran is a type of multi-hulled boat or ship consisting of two parallel hulls of equal size. This design provides greater stability and spaciousness compared to traditional single-hulled sailing boats. Catamarans are known for their speed, comfort, and safety, making them a popular choice for yacht charters. They often feature ample deck space, large cabins, and are equipped with modern amenities, ideal for luxury sailing experiences like those offered by Whitsundays Yacht Charters.
Can you hire your own boat in the Whitsundays?
Yes, you can hire your own boat in the Whitsundays through a bareboat charter. Whitsundays Yacht Charters offers a range of yachts for hire, where you can be your own skipper. No formal qualifications are required, although some basic boating experience can be beneficial. They provide a comprehensive briefing and support to ensure you are comfortable and confident in navigating the waters of the Whitsundays.
How do you get around the Whitsundays?
The best way to get around the Whitsundays is by boat, allowing you to explore the islands at your own pace. Whitsundays Yacht Charters offers a variety of yachts for hire, enabling visitors to sail from one island to another and discover secluded beaches and coves.